Congratulations to Amanda Borthwick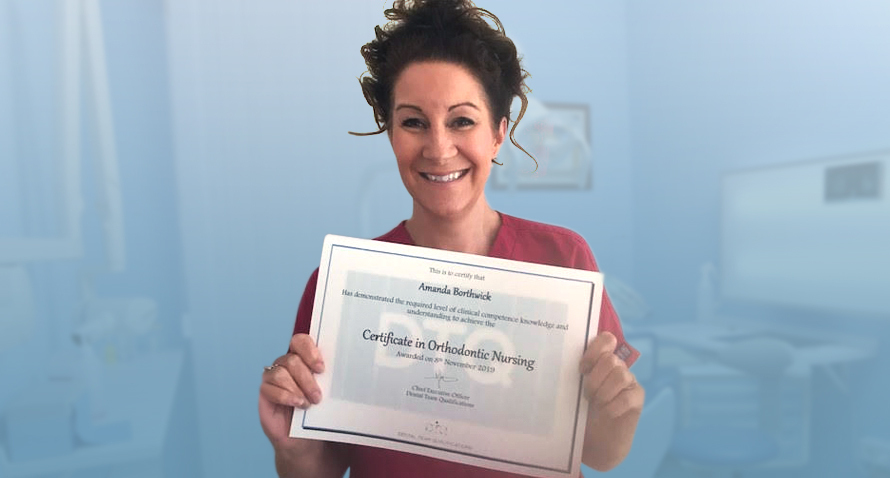 Blog post from Amanda Borthwick who has gained the DTQ Certificate in Orthodontic Nursing Qualification:
"Studying for and going on to be successful in achieving the DTQ Certificate in Orthodontic
Nursing has made me a lot more confident in the world of Orthodontics with both practical
and technological skills. It is also a great foundation if you want to study further for
Orthodontic therapy - which is what I am now doing!"
Amanda Borthwick.
Get in touch
For more information, or to order an accreditation enquiry pack, please complete the Contact Form and return to the DTQ team at
info@denteamqual.com
.
Find out more